Reviews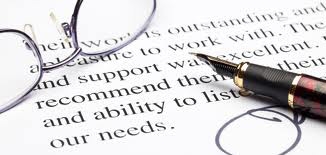 Real Reviews of Cara Inman's Work

North Fulton families and homeowners like yourself rely
on my real estate expertise to guide them in their real
estate transitions.

Whether they are first time home buyers, growing families,
DIY'er Remodelers, investors or empty nesters, my clients
are you...

Here's what my clients have to say about my real estate services in North Fulton, Georgia.



Rachel and Tom J.
"Cara is a true pro and has the patience of a saint. Our house took longer than anticipated to sell, but Cara kept us well informed along the way and offered very helpful advice. Really just a lovely person to work with."

---
Alice and Sam H.
"Cara worked with us to sell our home and purchase a new property. Cara always goes the extra mile to inform, give honest feedback and help you through both the selling and purchasing processes. She is very honest, open and patient. Our home sold within 3 months due to her pre listing staging and professional photography. She worked with us for close to a year to find the right place for us. She was always patient and worked tirelessly. I heartily recommend Cara to both buyers and sellers."

---
David and Robin M.
"Cara is extremely knowledgeable of her market area. She is, most likely, the best realtor in the north Atlanta market especially in Roswell. Within two days after listing our home Cara called us with four, full price offers. Our home sold within 48 hours of listing! Excellent communication, very professional."

---
Harris & Debi B.
"Debi and I decided to work with Cara in January of 2012. She was able to sell our home in three weeks in a very lackluster market and then spent the next eleven months helping us to find our dream home. We could never have done it without her knowledge, honesty, and complete commitment to make sure we found the perfect home. Thank you Cara!"
---

John C.
"Cara was instrumental in helping me sell my existing property as well as purchase a new property. She was extremely diligent in her efforts and constantly looked out for my best interests. I would certainly utilize her services again and would recommend her to anyone needing to buy or sell their home."

---

Steven W.
"My wife and I worked with Cara to sell our house during the down-turn in the Real Estate market. Cara brought a high level of professionalism and integrity, but more importantly, she brought a positive and can-do attitude. Many people trying to sell their home were getting frustrated, but Cara kept us positive through her industry insight and creative ideas. She brought her own ideas, leveraged ours and helped get our house sold in a reasonable timeframe. I would highly recommend Cara to assist anyone with their real estate needs."
---
Patrice M.
"We are so glad our friend recommended Cara after having difficulty selling our condo with another agent. From the beginning Cara was honest about the current real estate market and yet optimistic which are two excellent qualities when finding the right real estate agent to work with. Throughout the negotiations process we felt that Cara worked towards "our" benefit. Thanks to her dedication and professionalism, we successfully sold our condo in one of the worst real estate downturns in years. We have bought and sold twelve homes and if there was one real estate agent we would most highly recommend it is Cara. "
---

Jerry P.
"The deal is closed and Cara delivered everything she promised up front!!!! Great communications, powerful promotion and perfect positioning in the market, and, best of all .....a bigger check at closing than we expected in a very tough real estate market. I almost wish I had another house to sell in Atlanta! It was a pleasure working with Cara. "
---

Scott & Susan V.

"Being from out of state, Cara Inman's name was given to us as a referral and of course we were worried about the kind of Realtor we were going to get. Cara turned out to be excellent in all areas, and worked very hard to make sure we got the house we wanted. This being our 4th house and having experienced a number of Realtors, we feel confident when we say she is one of the best."
---

Pat and Mike F.
"We used Cara's services to find a home for us upon relocating back to Roswell, GA. She was incredibly efficient and responsive to our needs. She succeeded in understanding our style and found us a wonderful home that was a perfect fit for our personality and budget. She consistently stays in contact with us, offering up to date information in the real estate market and the local economy."
---

Todd and Renee S.
"Cara did an amazing job selling our home, and helping us find our new home. She was extremely detailed and was attentive every step of the way. I would highly recommend her for anyone's real estate needs."

---

Marilyn and Richard M.
"From the moment Cara met me at my mom and dad's home she saw how overwhelmed I was. Cara took charge walking me through everything that needed to be done. Cara knew everything I needed to get my parents home on the market and she gave me suggestions that made my difficult job so much easier. Cara was my right arm throughout the entire process. Cara had my parent's home listed in every source that was available and the video and photographs of our home were beautiful. Cara let no grass grow under her feet! She is truly an amazing real estate woman. My husband and I have recommended her to all in need of her services. Cara is the best!"
---

Janakan and Geetha R.
"We chose Cara after rigorous screening of realtors that we came across. She helped us to purchase our first dream house! As this is being our first home purchase, she was very helpful on patiently answering all our questions and understanding the various process behind it. I would highly recommend Cara for anyone looking to purchase their first house!"

---

Polly B
"Cara was my agent during the purchase of my first home. She is hardworking, responsive, smart, professional and honest. As a whole she is a good business woman who really knows her stuff. Without Cara's guidance I probably wouldn't have bought a home. She made the entire process more exciting than scary and more fun than work. A couple of Cara's qualities that make her exceptional as an agent are that she is honest and extremely patient. With Cara's help I was able to make a good investment and buy a home that I love. Thank you Cara!"

---

Hutch M.
"Cara has worked diligently to sell two homes for me in a difficult market environment and I have been very happy with our relationship. Cara adds value through effective communication throughout the process, she is a student of her business and has a great perspective on the market in its entirety, she is always positive and has strong ties to her community and peers. Cara is the only realtor I work with currently and I believe she will help you reach your goals."


---

Patricia and Dave M.
"Cara is the BEST realtor we've had! She is a true professional & very knowledgeable in her field. We especially loved her positive outlook & appreciated the fact that she did suggest we upgrade to spend extra dollars to sell our home. She puts her clients first, is a true team member, and so easy to work with. You cannot go wrong by selecting Cara."